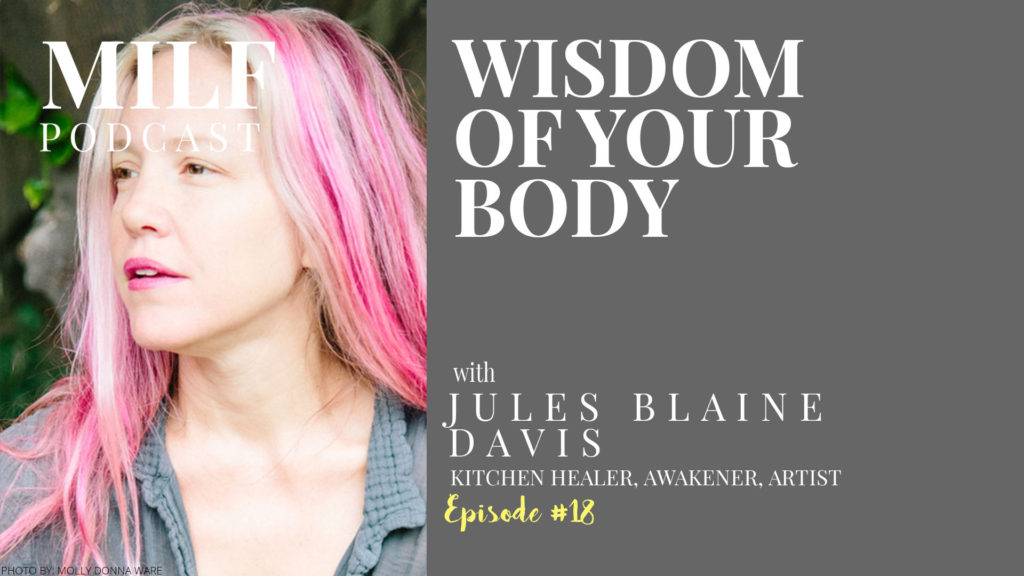 The Recap
Jules Blaine Davis is a mother of two and artist in many realms, including painting poetry, performing arts, movement, and meditation. She is also an author, a self-proclaimed awakener, advocate for women, activist and, most importantly, a kitchen healer. Jules utilizes the power of food and community to unite women across all backgrounds to live their most abundant lives. Jules' interaction with these women, coupled with her belief that we all have a deep inner hunger for more, is what inspired her to become the kitchen healer.
In this episode, Jules and Jennifer discuss the importance of deciphering the positive and negative entities in our lives and having the courage to say 'yes' to those that bring value to our lives and 'no' to those that do not align with our core beliefs. They talk in depth about life, loss, grief, death, and other topics that can sometimes make us feel uncomfortable. They identify the need to break free from the cycle of generations past and name these issues to confront them head-on through open and honest communication. We learn about what it means to live with an awareness that every moment is precious and to appreciate those moments. Finally, Jennifer and Jules discuss living a lifestyle 'below the neck' through movement and reconnection to the body's oldest organ, the heart.
Episode Highlights
Tweetable Quotes
Links Mentioned
Connect with Jennifer
🎙 🎙 🎙
Podcast production and marketing provided by FullCast.