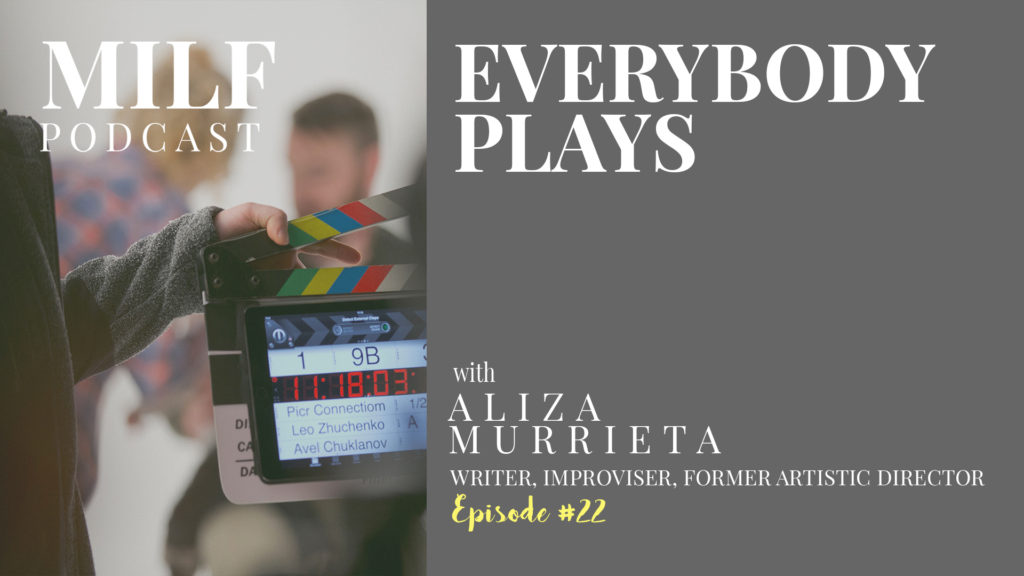 The Recap
Jennifer welcomes actor, comedy writer, improvisation teacher, friend, and fellow writer, Aliza Murrieta. Jennifer met Aliza years ago at Bang Comedy Theatre, an improv studio that Aliza and her husband used to operate. In addition to being a proprietor, Aliza served as a teacher, artistic director, and ran many of the theatrical shows. Wanting a place where everyone could truly feel welcome, Aliza made it a point to give each student the opportunity to participate in the offered improv sessions. Her mantra 'Everybody Matters' perfectly encapsulates this sentiment.
In this episode, Aliza and Jennifer recall the story of how they met. Jennifer thanks Aliza profusely for giving her a theatre family at a point in her life where she really needed support. Aliza discusses the stress and difficulties of starting a small business around the same time she got pregnant with her first child. She discusses the complications that ensued from her first pregnancy and her familial history with rough pregnancies. Aliza touches on some of her latest projects, including television development, studio screenwriting, and writing two books: a children's book and a novel. Finally, fellow writer Jennifer also shares a status update on the books she's been working on so diligently.
Episode Highlights
Tweetable Quotes
Links Mentioned
My Two Front Teeth charity website
Connect with Jennifer
🎙 🎙 🎙
Podcast production and marketing provided by FullCast.